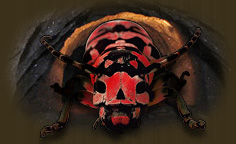 Enter the battlefield of BugWars and fight against other bugs. Extend your influence territory and become most feared fighter. Registration is free and without obligation.
We've sent link to your e-mail address to reset your access and choose a new password. Please check your emails!
We can't find any data in our system. Please check the syntax.
Login
Username or Email address

Password

Save accessdata




or